October 23, 2017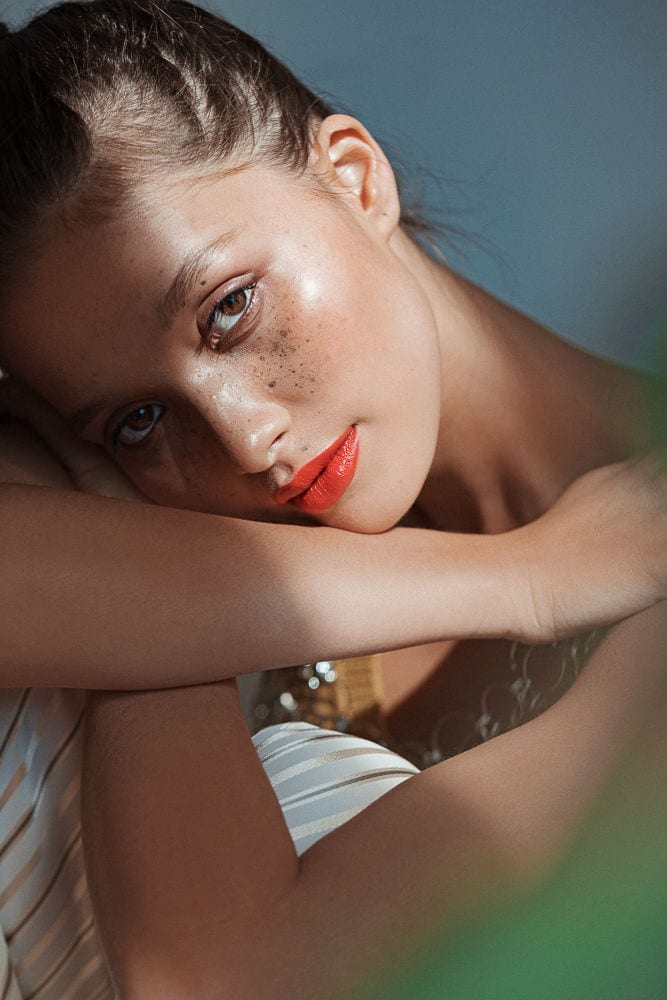 The word 'detox' gets thrown around an awful lot lately. From detox teas to detox day-spas – it seems to have become a commonly-used buzzword that advertisers wield to get their products out the door. But 'detox' does not have to be a dirty word.
In fact, a detox can be incredibly beneficial to your health (and, in turn, your skin!). It's a science. The science of how our bodies get rid of unnecessary waste – because if waste builds up, bad things happen.
A skin detox means devoting one whole week to making and effort to remove impurities, toxins, pollutants, and dead skin cells – and  to renew and revitalize your complexion back to optimum health and all-round glowy-ness. Or, if you detox really well, you can have it looking better, fresher, and more beautiful than ever.
But how do you know if your skin is in desperate need of a detox, you ask? Well, every now again, your body tries to talk to you. It tries to send you signals in the hopes that you'll respond and take action. These signals are often what we like to refer to as symptoms. That means that right now, you body could be screaming at you with a loud and clear "DETOX ME! PLEASE, FOR THE LOVE OF AVOCADO ON TOAST, DETOX ME!" while you nonchalantly strut around without a care in the world, twiddling your thumbs and watching re-runs of Gilmore Girls. But, fret not, that's why we're here!
So, without further ado, here are 10 signs your skin may be in need of a detox. If you've noticed any of the below recurring in the past 3 months, you'll need to whip out the water, get onto a liver-friendly diet, and treat your skincare routine with respect.
1. Increased skin sensitivity
2. Breakouts that just. Won't. End.
3. Skin dullness
4. Excessive sweating
5. White or yellow-coated tongue (this could also manifest as bad breath)
6. Itchy, irritable skin
7. Increased dryness or flakiness
8. Cravings (for sugar, in particular)
9. Tummy bloating
10. Sinus congestion
If you listen to your body, and treat it as well as you would a brand new pair of white sneakers, you'll be absolutely fine.
Happy detoxing!
October 22, 2017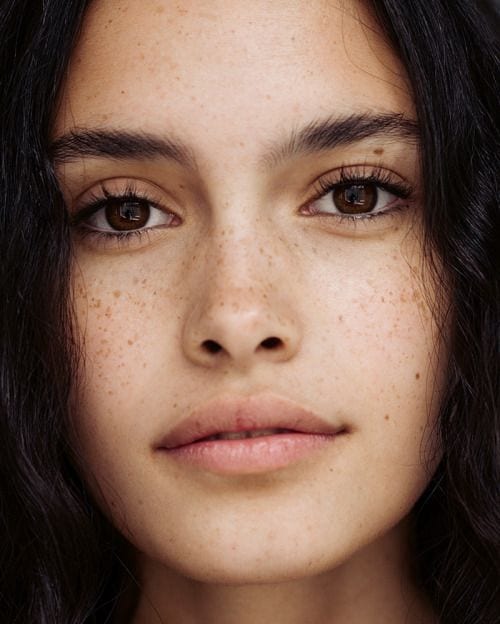 Ah, breakfast. The most controversial meal of the day. Some argue it's the most important, others will tell you to skip it altogether. The truth is, however, that it's completely up to you and your body.
Some people feel nauseated after breakfast, while others use it as fuel for the day. Some have it first thing in the morning, while others wait until 10 or even 11am for their first feed. Then there are the people who LIVE for breakfast. The ones who think of sleep simply as a time machine to their scrambled eggs and avocado on toast. The ones who are first in line at the local café on a Saturday morning. The ones who think a world without breakfast is a world not worth living in.
So if you love breakie, we've compiled a list of the 7 healthiest you can eat to keep you running at your most efficient for the rest of the day. Because, let's face it, a bagel and orange juice just won't cut it.
1. Avocado on toast
Not all carbs are bad. Especially if they're topped with a silky green slices of avocado. Opt for a rye, brown or multi-grain bread rather than white, and be generous with your avo. The healthy fats and fiber in this meal mean you'll be full for a while, but your blood sugar levels won't be compromised. Add some lime juice for extra flavor, and tahini or black sesame seeds for a little more protein.
2. Eggs
Whether you like 'em boiled, poached, scrambled or baked – eggs are breakfast gold. Loaded with protein (6 grams a piece, to be exact, eggs are easy enough to prepare that even the most amateur of cooks can perfect them. Pair them leafy greens, tomatoes and mushrooms, or a slice of whole grain bread. And don't skip the yolk – it's full of good fats, vitamins and minerals like Vitamin D, magnesium, and calcium.
3. Homemade smoothie
A morning smoothie is an awesome way to get your daily fruit and veggies in before the day even begins. To make a well-balanced smoothie, try whizzing together some leafy greens like spinach or kale, a tablespoon of coconut oil, a nut butter for some healthy fat, and a little bit of fruit like kiwi, banana or blueberries. Add some non-dairy milk (almond works a treat!) and there you have it – a quick, easy and filling smoothie. Add a handful of organic oats for extra satisfaction.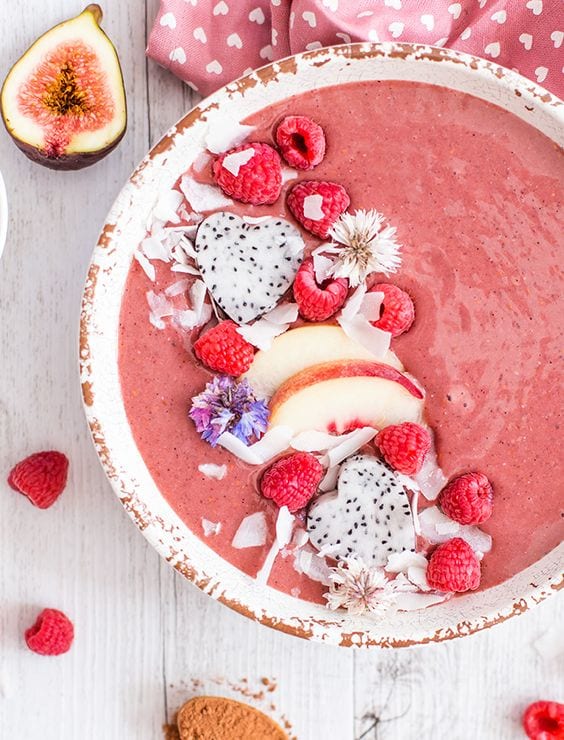 4. Bircher muesli
This one's super easy because you can just throw all the ingredients together the night before, and it'll be ready and waiting for you in the morning. Use rolled oats, top with your favorite fruits, some non-fat plain Greek yogurt, and a drizzle or organic honey for a scrumptious and sweet breakfast that'll keep your batteries charged for hours.
5. Chia pudding
Chia seeds are a superfood for a reason – they're super nutritious, and super high in fiber. So high, in fact, that just one ounce equals an impressive 11 grams of finer per serving. They're also high in antioxidants and omega-3 fatty acids – perfect for vegans. To make chia pudding, mix half a cup of berries, some coconut flakes, and a tablespoon of organic honey and allow it to set in the fridge overnight. The next morning you'll have a bright bowl of goodness waiting for you.
6. Oatmeal
Love cereal? Oatmeal is the healthy alternative. Made from ground oats, it contains a unique fiber called beta-glucan which helps to reduce cholesterol and keep you fuller, longer. It's also packed with antioxidants, and has even proven to have anti-inflammatory effects!
7. Mexican breakfast bowl
This is one where yumminess is definitely on the menu. Think sliced, hard-boiled eggs, black or kidney beans, cubed tofu, lemon juice, tomato, red onion, jalapeños and avocado. It's a scrumptious medley of protein, carbs, and healthy fats. Delicious.