February 11, 2018
Sensitive-skinned sugars, this one's for you.
Hey sugar, we know that the beautiful sensitive-skinned souls among us need a little extra #Rawlovin – and we also know that winter winds and dropping temperatures can sometimes reduce our skin's moisture levels and deplete its natural defenses. And when you have sensitive skin, your winter complexion might need just that much more love and care – just like your wardrobe might need a few extra layers.
When you have sensitive skin, it's not always enough to avoid certain ingredients. Your pores need to be soothed and nurtured. Fortunately, we're bringing the gentle Southern California sunshine to illuminate your days (and your sensitive skin) with our NEW Sensitive Skin line available at select Target stores or Target.com
We've created a brand new regimen of nourishing, nurturing, and soothing products consciously crafted specifically for sensitive skin. Formulated with natural ingredients specially selected to care for delicate complexions, this set of sensitive-skin-loving goodies will brighten your everyday. And your complexion – minus the irritation.
Say hello to your brand new skin heroes:
ColdPress Hand Wash Green Tea, Cucumber + Aloe Vera
ColdPress Body Wash Green Tea, Cucumber + Aloe Vera
ColdPress Natural Hand Wash Almond Milk, Manuka Honey + Oatmeal
ColdPress Body Wash Almond Milk, Manuka Honey + Oatmeal
So, what will these ingredients do for my sensitive skin?
GREEN TEA:
Green Tea is an antioxidant by nature, working hard to reduce signs of ageing and soothe the skin in the most gentle way possible. The energizing scent of Green Tea will have an uplifting and joyous effect on you – making you radiate from the inside out.
Additionally, green tea acts as a gentle exfoliator and is also blessed with the power of tannins which help to perk up and lift your complexion.

CUCUMBER:
It's simple, it's made up of 90% water, but it's your sensitive skin's very best friend. Super-soothing and ultra-cooling, cucumber can be used on even the most fragile of complexions and make it feel like heaven. It's incredible at minimizing pores and evening out skin tone. The Vitamin C and caffeic acid in cucumbers are also antioxidants that work towards slowing the appearance of wrinkles and creases.
ALOE VERA:
A variety of vitamins. A medley of minerals. Spades of enzymes. A bunch of amino acids. One little plant: Aloe Vera. The ultimate healer for sensitive skin, Aloe vera is both anti-fungal and anti-bacterial – meaning it's powerful in protecting sensitive skin against infections and warding off germs. It helps with skin regeneration and even softens dead skin cells – making them easy to remove and rinse off in a gentle way.
Aloe vera also helps with pigmentation – it can minimize the appearance of freckles, brown spots and blotchiness.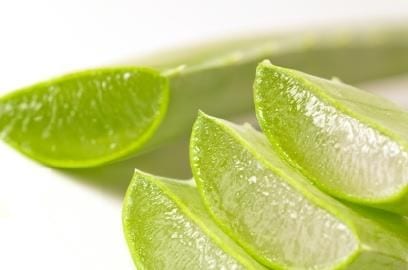 ALMOND MILK:
Almond Milk allows you to make peace with your sensitive skin. Incredible in its ability to soothe the skin, Almond Milk is rich in Vitamin E – which deeply nourishes and keeps skin cells supple, while replenishing dehydrated complexions and locking moisture in through your pores.
Vitamin E is also incredibly effective in renewing skin cells – perfect if your skin's had a bit too much sun.
MANUKA HONEY:
FUN FACT TIME: Did you know that honey contains 22 amino acids, 27 minerals and 5000 enzymes? Extraordinary stuff, right?!
Manuka honey is one of nature's purest ingredients – and boy does it LOVE skin! In fact, Manuka Honey loves ALL skin types – including that of the sensitive sort. Its healing powers work wonders in soothing skin – and its range of antioxidants is wonderful at smoothing it out. It provides skin with a natural moisture, so there's no need for any harsh chemicals. It's also naturally antibacterial, which means it helps fight acne and breakouts in the most natural, non-irritating way.
OATMEAL:
Oatmeal is a wonderful remedy for sensitive skin – and one that's been used around the world historically to soothe itchiness and irritation.
Oat lipids and proteins help to rejuvenate the skin barrier and keep it strong, helping to combat dryness and itchiness. Oats are also enriched with anti-inflammatory and antioxidant properties, which work to ease sensitivity and even slow down aging.
November 8, 2017
Acne. Zits. Spots. Breakouts. Whatever you want to call them, it's safe to say – those pesky little bumps are something we could all do without.
When you slide out of your teenage years and slip into adulthood, you expect to be completely acne-free. After all, we've been taught that zits only affect hormonal teenagers, right? Wrong. So, so very wrong.
Acne-prone skin can be hard to handle. It can deplete your self esteem and leave you feeling like you just don't want to leave the house. It makes you feel out of control. And often helpless (especially when you feel like you've tried every product on the shelves and every trick in the book.)
But there are small things you can add to your diet and skincare routine to care for acne-prone skin – and they're probably hiding in your pantry. In turn – you'll reduce the amount of breakouts that pop up like unexpected visitors and overstay their welcome.
Banish blemishes with these 7 easy-to-follow, clear-skin tips.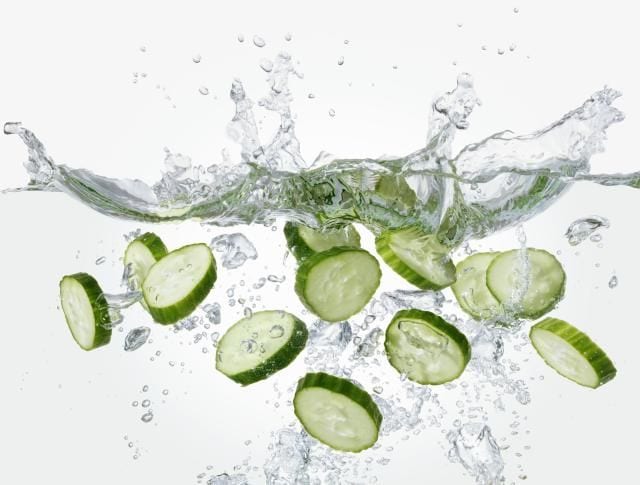 Cucumber
You know the phrase 'cool as a cucumber'? There's a good reason for that. Cucumber has magical cooling and soothing properties – its astringent properties help to reduce inflammation caused by acne and speeds up the healing process. Plus, it'll keep your complexion's pH balance in tact.
How to use it?
Apply cooled cucumber juice onto skin with a cotton pad. Drinking the cucumber juice daily will help too!
Organic Apple Cider Vinegar
We at Raw Sugar are OBSESSED with ACV. It's great for your gut and one of the best pantry ingredients for winning the war against breakouts. It works as a toner with its antibacterial and antiseptic properties which clear the pores of bacteria and oil.
How to use it?
Drink a shot every morning! You can also dilute one part ACV to two parts water and apply to skin via a cotton pad after cleansing and before moisturizing.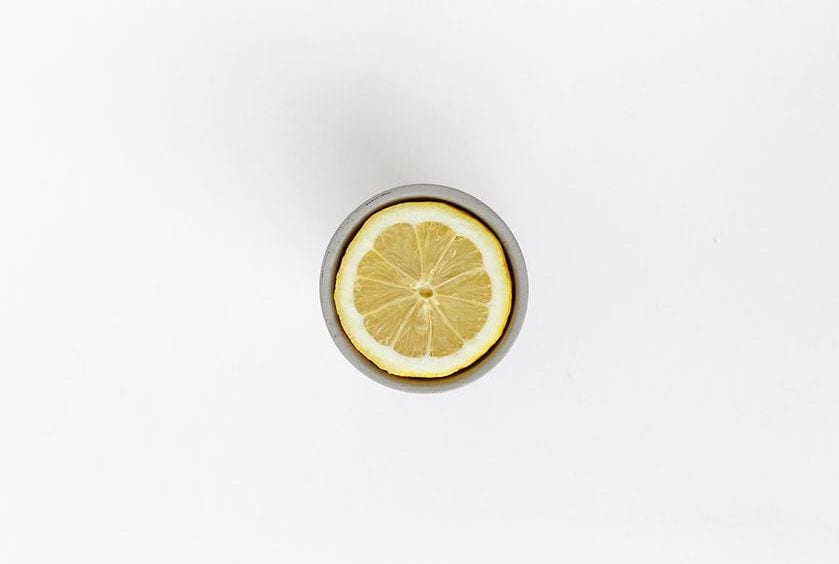 Lemon
Lemon, aka nature's skincare savior, is full of acne-fighting goodness. It contains L-ascorbic acid, a powerful astringent that works to dry out spots. What's even better is that its antibacterial properties fight acne-producing bacteria – getting right to source.
How to use it?
Drink a glass of lemon water every day! You can also apply freshly-squeezed lemon juice to affected areas once a day.
Coconut oil
We're nuts for coconuts. And why wouldn't we be? It's jam-packed with antibacterial, antifungal, and antioxidant properties that ward-off acne-triggering bacteria and microbes. All while keeping your skin hydrated and well-fed.
How to use it?
After cleansing, simply apply a small amount of extra-virgin coconut oil to your skin (trust us – a little goes a long way!).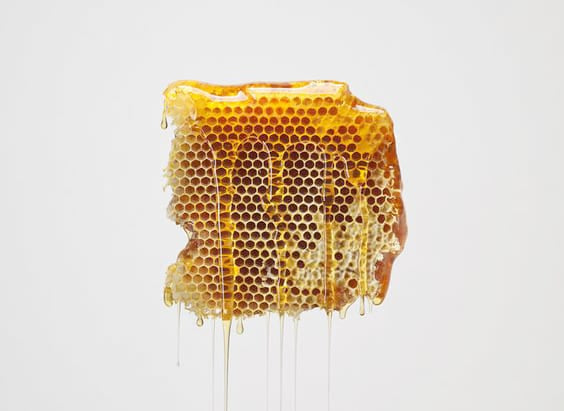 Honey
With its potent antibiotic properties, honey is a delicious at-home anti-acne remedy. It works to eliminate the bacteria that causes breakouts, and has anti-inflammatory properties help heal and reduce redness, swelling and inflammation. Pretty sweet, huh?
How to use it?
Apply a small amount of organic honey to the skin – almost like a face mask. Allow it to absorb for 10-15 minutes before rinsing thoroughly.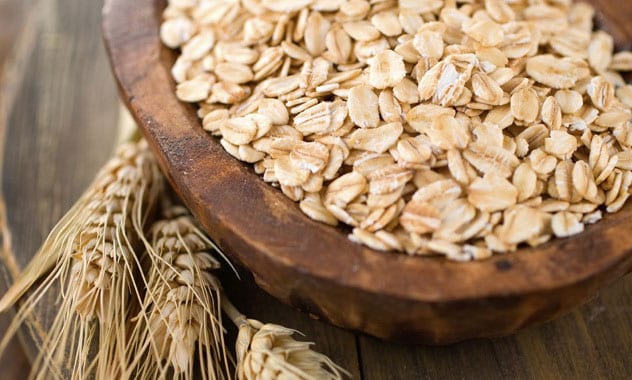 Oatmeal
Oatmeal can be used as an effective yet gentle exfoliator for acne-prone skin. It deeply cleanses your pores and absorbs excess oil –and gets rid of dead skin cells which can lead to nasty scarring.
How to use it?
Form a paste with one tablespoon of oatmeal and a little bit of milk. Massage gently into your skin and rinse off with warm water.
In every way possible, turmeric is golden. It's SO full of incredible body-worshipping goodness and has countless health benefits – one of which is its anti-acne properties. The compound curcumin found in turmeric has antimicrobial activity that stops acne-causing bacteria in its tracks. It also has antioxidant and anti-inflammatory properties that help heal acne and scars.