No matter the color, texture or length of your hair, we can all agree that everyone wants that silky smooth hair flip. Through the power of Raw Sugar's ColdPressed Technology®, your hair will receive some serious nutrients to make it shine and full of life in just 3 simple steps. Derived from nature's purest ingredients and mindfully blended, our hair care regimen is here to give you natural hair confidence.

Step One:
Wash the day away and start by giving your hair back the nutrients it needs. Simply massage our Bounce Back Shampoo at the scalp to feed your hair with Cold Pressed carrot oil and vitamin-packed ingredients. Restore and wash your hair with only the good stuff so you leave the shower with weightless healthy hair, with a tropical aroma.


Step Two:
Wash away stress with a totally hydrating and restoring conditioner. For a pro-tip, start conditioning your hair midway down, then work the conditioner downward toward the ends infusing every strand with all the wholesome goodness from Raw Sugar conditioners. To finish, simply rinse with water and Voila! You hair has been thoroughly cleaned, revived and restored!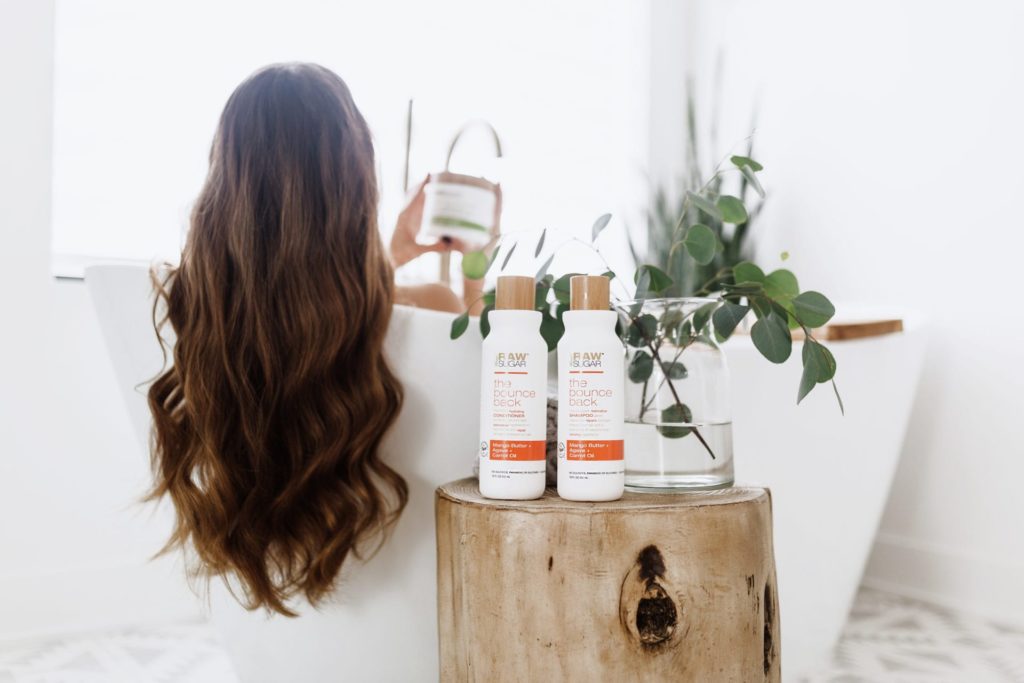 Step Three:
Give your hair some extra love by delivering the ultimate hydration and restoration. Raw Sugar's ultra lush Healing Power Hair Masque is made with healthy and delicious ingredients like Avocado + Banana Oil + Coconut Milk + Agave. This is your final step for beautiful Red Carpet locks. In fact, the final step is the most simple. After washing and conditioning, squeeze out the excess water. Start at the ends of your hair, working the Healing Power Hair Masque upward towards the roots. Massage in and leave on for 5-10 minutes to let all of nature's purest basics work it's magic!, you'll have everyone asking what your hair secret is during the festive season.


Now that you've heard our secret 3 steps to getting silky smooth locks, get your hair the #Rawlovin it deserves. Or Just Look for the Bamboo Tops & White Bottles on your next @Target trip.