Give your immune system a boost, naturally.
No one enjoys getting sick. The runny nose, the sore throat, the achy muscles. It's a chore. But, luckily, there are things you can do to equip your body with what it needs to stop a pesky flu or common cold in its tracks (especially during winter!).
You know, you don't need to travel far to find the best immunity-boosting ingredients out there. In face, they're probably in your pantry right now! Food is one of the most effective tools we have to help prevent sickness – over 70% of your immune system is in your gut, so what you consume builds up the foundation of your health.
Bolster your defensives and avoid getting sick with nature's 3 miracle ingredients (psst… we also love using these ingredients in our ColdPress ® Raw Sugar products – they're amazing for skin, too!).
1. GINGER
A super-strong antioxidant, ginger has microbial properties that kill bacteria (including salmonella) – both internally-consumed and when applied topically. This zesty little wonder has amazing anti-inflammatory agents (to help with that sore, runny nose) and it also helps to eliminate congestion.
It has strong fever-fighting agents, and if you sip on some ginger root tea – you can consider your sore throat dramatically relieved. Plus, ginger also encourages coughing to remove any mucus from the chest. It's the chemicals shagaols and gingerols in ginger that give it that notorious spicy kick – they're also what stimulates blood circulation and opens up your sinuses (and helps remove toxins and viruses!).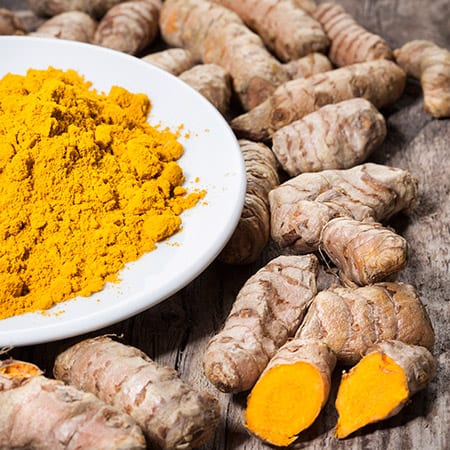 2. TURMERIC
This golden-child of immune-boosting ingredients is only now coming to be recognised as a real superfood spice in Western culture. In the East, however, people have been reaping its wondrous benefits for centuries. Consumed either fresh and raw or in powdered form as a spice, turmeric will help your immune system in more ways than one. Firstly, it helps to increase the immunomodulating capacity of the body. It also boasts extremely powerful anti-oxidant, anti-inflammatory, and anti-microbial properties.
Another benefit of turmeric is its anti-carcinogenic properties, and its ability to boost to the white blood cells that help your immune system fight off bacteria, viruses and other ailments.
3. LEMON
Lemons are a simple yet powerful fruit. Lemons have flavonoids which are called, you guessed it – citrus flavonoids. These appropriately-named flavonoids contain antibacterial, antifungal, antidiabetic, anticancer, and antiviral benefits – all major friends to your immune system.
Lemons are also incredibly rich in Vitamin C. Vitamin C has been proven to amp-up the white blood cell count in your system. These cells work to attack foreign bacteria, and viruses, for a stronger immune system. Vitamin C may also helps increase levels of antibodies which bind to foreign pathogens and neutralize them or mark them for destruction – powerful stuff, hey?
Winter is coming – give your immune system the tools Mother Nature gave it to keep strong and healthy, even through the cold.