September 17, 2017
Give your immune system a boost, naturally.
No one enjoys getting sick. The runny nose, the sore throat, the achy muscles. It's a chore. But, luckily, there are things you can do to equip your body with what it needs to stop a pesky flu or common cold in its tracks (especially during winter!).
You know, you don't need to travel far to find the best immunity-boosting ingredients out there. In face, they're probably in your pantry right now! Food is one of the most effective tools we have to help prevent sickness – over 70% of your immune system is in your gut, so what you consume builds up the foundation of your health.
Bolster your defensives and avoid getting sick with nature's 3 miracle ingredients (psst… we also love using these ingredients in our ColdPress ® Raw Sugar products – they're amazing for skin, too!).
1. GINGER
A super-strong antioxidant, ginger has microbial properties that kill bacteria (including salmonella) – both internally-consumed and when applied topically. This zesty little wonder has amazing anti-inflammatory agents (to help with that sore, runny nose) and it also helps to eliminate congestion.
It has strong fever-fighting agents, and if you sip on some ginger root tea – you can consider your sore throat dramatically relieved. Plus, ginger also encourages coughing to remove any mucus from the chest. It's the chemicals shagaols and gingerols in ginger that give it that notorious spicy kick – they're also what stimulates blood circulation and opens up your sinuses (and helps remove toxins and viruses!).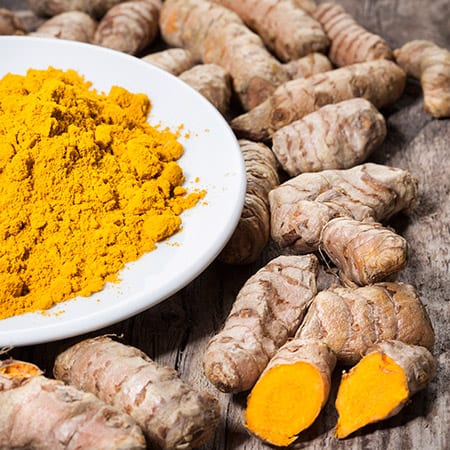 2. TURMERIC
This golden-child of immune-boosting ingredients is only now coming to be recognised as a real superfood spice in Western culture. In the East, however, people have been reaping its wondrous benefits for centuries. Consumed either fresh and raw or in powdered form as a spice, turmeric will help your immune system in more ways than one. Firstly, it helps to increase the immunomodulating capacity of the body. It also boasts extremely powerful anti-oxidant, anti-inflammatory, and anti-microbial properties.
Another benefit of turmeric is its anti-carcinogenic properties, and its ability to boost to the white blood cells that help your immune system fight off bacteria, viruses and other ailments.
3. LEMON
Lemons are a simple yet powerful fruit. Lemons have flavonoids which are called, you guessed it – citrus flavonoids. These appropriately-named flavonoids contain antibacterial, antifungal, antidiabetic, anticancer, and antiviral benefits – all major friends to your immune system.
Lemons are also incredibly rich in Vitamin C. Vitamin C has been proven to amp-up the white blood cell count in your system. These cells work to attack foreign bacteria, and viruses, for a stronger immune system. Vitamin C may also helps increase levels of antibodies which bind to foreign pathogens and neutralize them or mark them for destruction – powerful stuff, hey?
Winter is coming – give your immune system the tools Mother Nature gave it to keep strong and healthy, even through the cold.
September 17, 2017
Stress less and laugh more. Worry less and do more. Procrastinate less and produce more.
We all know that's what we should be doing, right? But sometimes life gets in the way and our wellbeing takes a backseat. But, the path to mental and physical wellness doesn't have to be hard. There are small things you can incorporate into your everyday routine to help maximize your wellbeing and increase your productivity by spades. Because, truly – a little self-care and self-love go a long way.
1.
Make time for relaxing activities.
Every day, put aside a little time to simply indulge in something that eases your mind and feeds your soul. Have a passion for crochet? Love reading? Find cooking therapeutic? Be it going for a scenic walk or engaging in a spot of gardening, it's important to schedule the things you love doing into your everyday and make them part of your routine.
2.
Find your form of meditation.
Find time in your day to feel present – even if it's just for a small pocket of 5 minutes. Some people like yoga. Others like to meditate. But for some of us, writing our thoughts down in a journal, doing some breathing exercises or reciting positive affirmations is just as effective a form of mindfulness.
3.
Treat yourself kindly.
We tend to our own harshest critics. Our expectations of ourselves can be sky-high, and when we fail to meet them – we enter a spiral of disappointment. But when we show ourselves the same level of kindness and compassion we show others, magic happens.  Be tender to yourself during hard times. Encourage and reward yourself after small wins. The result? Soaring self-confidence.
4.
Sleep, sleep, sleep!
Whatever you do, try not to skimp on sleep. Sleep enables our bodies to repair themselves and our brains to consolidate memories and process information – without enough of it, our immune systems weaken, and we're more prone to mental health problems such as anxiety and depression. 7-8 hours a night, plus a short power nap or two during the day, will work wonders for your energy levels, health and general state of mind.
5.
Eat well.
Eating a nutritious, balanced diet doesn't mean doing a rigorous 6-day juice cleanse or avoiding the foods you love in favor of an unsatisfying garden salad. It just means listening to your body and eating in moderation. Try to consume as many wholefoods – plus fresh fruit and vegetables – as you can, and cut back on processed goods, sugar and caffeine. That doesn't mean you can't indulge in chocolate cake – you can! Just make sure you're balancing it all out – and you'll feel more productive, energized and invigorated.
6.
Move it!
Try to fit in regular exercise. Working up a bit of a sweat will help to reduce stress levels and improve your overall health. Try to find an activity you enjoy –  a daily walk along the beach, a pilates class, or even jumping on the trampoline with the kids for 10 minutes a day.
7.
Stay hydrated.
All hail the healing power of water. Drinking 8 glasses of water a day can enhance cognitive function for a more alert, productive you, it can support digestion, kidney function and detoxification, and it also works wonders for your skin.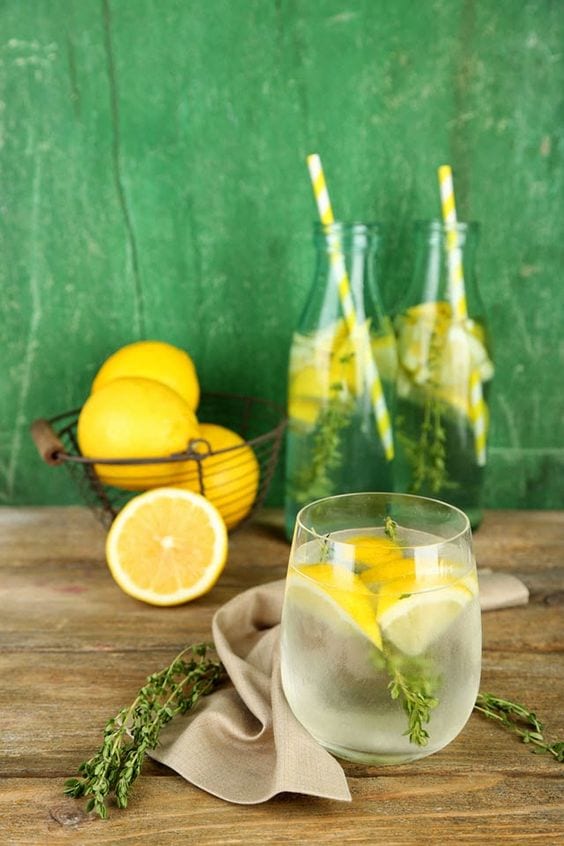 8.
Treasure your relationships.
Spending quality time with people whose company you genuinely enjoy not only makes you happier – it can help you live longer, too! Studies at Brigham Young University in Utah have shown that fostering strong relationships with friends, family, neighbors, and colleagues can improve our lifespans by 50 percent. Pretty impressive, huh?
9.
Do some good.
If you're kind to others, the universe will be kind right back to you. Evidence shows that helping others is actually beneficial for your own mental health and wellbeing. It helps reduce stress, improves your emotional wellbeing and even benefits your physical health. And remember, a good deed is a good deed – no matter how small it may seem.
10.
Stay positive.
The power of optimism – it's real. Eliminating negative self-talk is an incredibly effective form of stress management – and it even has positive impacts on your health. Looking at life with a glass-half-full approach just means that you understand unpleasantness in a more productive way – you hope for the best, rather than anticipating the worst. It can take some practice, but once you get there – life suddenly becomes more rosy.