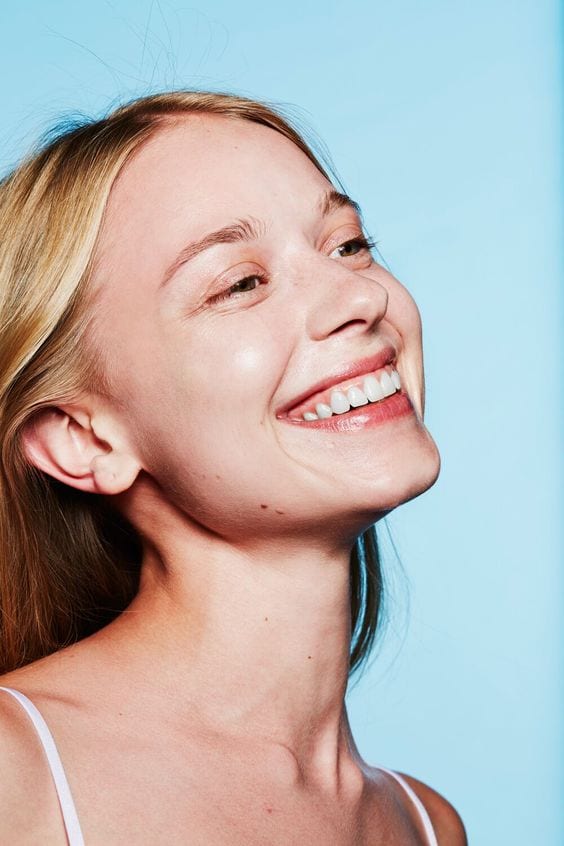 Sure, you could spend all your money on a ton of high-end creams and serums. You could try every product on the shelf at your local drugstore. You could even give into skincare trends and purchase that "revolutionary" new cleanser everyone's talking about. Or, you could simply walk over to your fridge – because some of the most potent (yet gentle) ingredients for radiant, glowing skin are kitchen staples with uses you had no idea about.
Yes, these humble kitchen ingredients may have the advantage over way-too-pricey over-the-counter skincare. They're natural, they're not too pricey and – most pertinently – they work.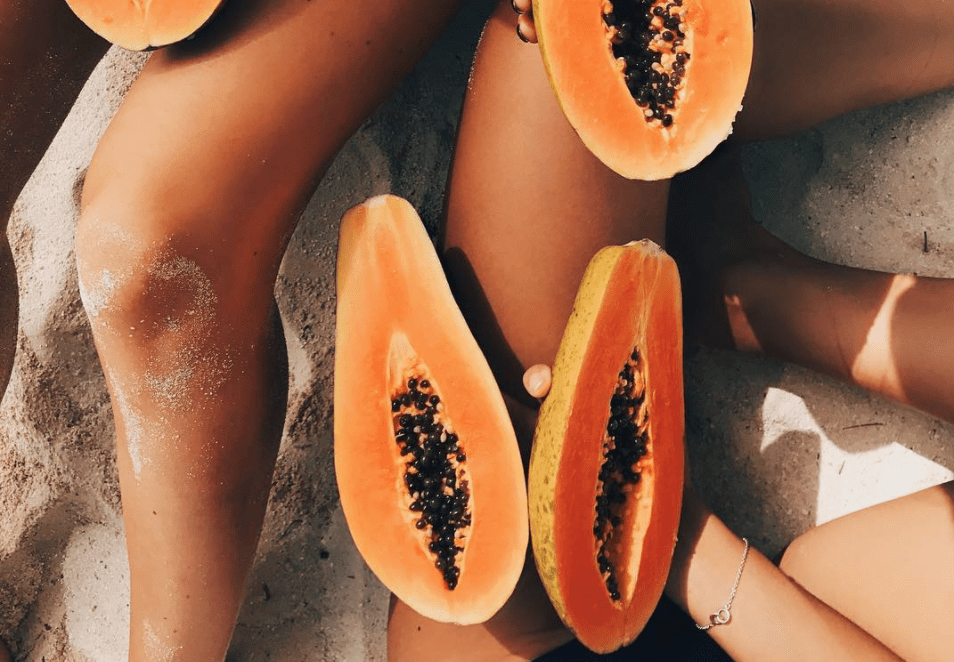 1. PAPAYA
Sweet, sweet papaya. Aside from being utterly fresh and delicious (and transporting us to the tropics) – papaya is skincare gold. It's loaded with anti-oxidants and helps guard your skin cells from damage.
How to use it?
There are a variety of ways – the easiest being rubbing the insides of the fruit onto your face for an enzyme facial. Alternatively, you can mix it with pineapple, oil or honey for a nourishing mask.
2. SUGARCANE
Ah, the much underrated suagarcane. Sugarcane contains possibly one of the most powerful ingredients for youthful, supple, glowing skin – glycolic acid. A type of Alpha-hydroxy acid (AHA), glycol acid works cogently exfoliate the top layer of your skin – shedding it of unwanted dead skin cells to reveal the plump, fresh layer underneath – and stimulate new cell growth.
How to use it?
Mix equal parts lemon juice, sugarcane juice, apple juice and coconut milk and apply it to the face and neck. Let it sit on the skin for 15-20 minutes.
3. PINEAPPLE
Whether or not you like it on pizza is one thing, but there's something about pineapple you can't deny – it works wonders for skin. Pineapple all but eliminates congestion. It contains bromelain which is an enzyme that sweeps away dead skin cells – the major cause of tired-looking, congested skin.
How to use it?
Make a mask out a cup of pineapple, half a cup of plain yogurt and a teaspoon of are sugar – together, this combination with restore radiance and harmony to your skin.
4. MUSLIN
Muslin – an oldie but a goodie. You may have heard celebrities like Kate Moss and Kate Middleton applauding the modest muslin cloth for its skin-enriching benefits – so why is muslin such a well-kept, high-powered beauty secret? The finely woven texture of muslin is an excellent exfoliant for skin – but it's also super gentle, and allows you to control the press and rhythm at which you circle. These eco-friendly cloths increase circulation to the face, getting rid of dead skin to reveal a younger, bouncier complexion.
How to use it?
Wet cloth under warm water and use to wipe away your cleanser using a circular massage motion. Rinse it thoroughly after use and allow to air dry.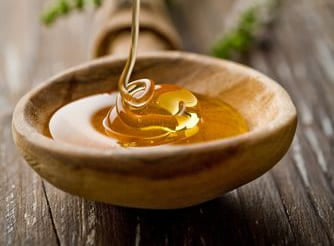 5. MANUKA HONEY
Incorporating Manuka honey into your skincare regimen is like giving it a nourishing bowl of broth when it's not feeling too well – it's comforting, soothing and works a treat to make it feel (and look) better. Packed with vitamins B, C and live enzymes, Manuka honey works to heal acne through its anti-inflammatory properties, repairs cellular damage in skin to reduce scarring, hydrates and moisturizes to combat wrinkles and signs of ageing.
How to use it?
Simple. Just apply it to your face as a mask for about 15-20 minutes and voila! Healthy, happy glowing skin is yours.