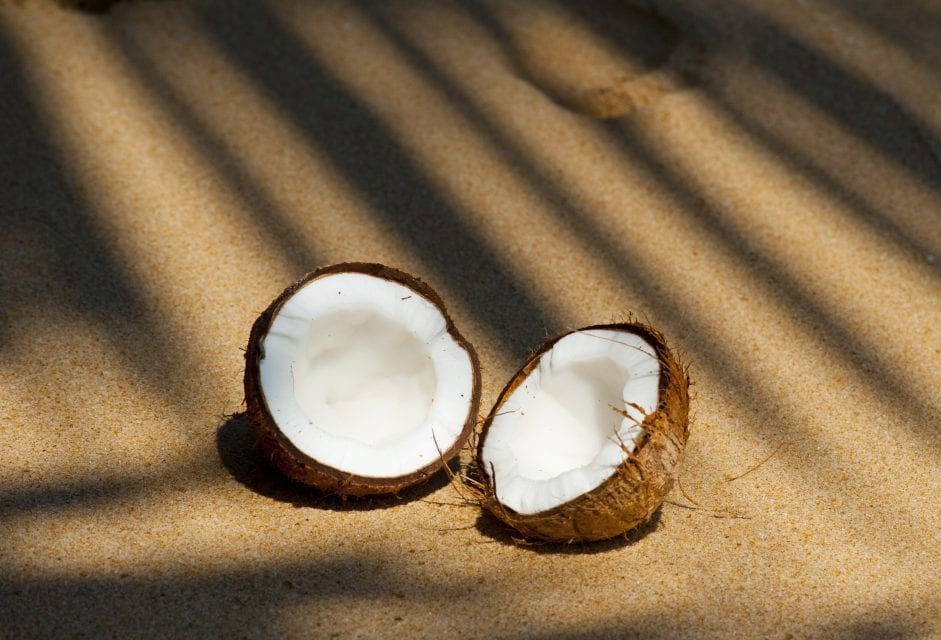 Just a mere decade ago, coconuts weren't getting all that much in the way of attention. They were a distant and exotic fruit (or nut – depending on what side of the is-coconut-a-fruit-or-nut argument you're on). They were the holder of cocktails on our island vacations and a sometimes-visitor in our supermarkets. Their real benefits were known only by people in coconut-growing areas – who have been using coconut for generations for its incredible health prowess.
But it's safe to day, that now – coconuts are having a major moment. Their nutritional benefits seem to have caught the attention of wellness gurus and naturopaths alike, and thank heavens – because coconut is a magic little miracle in a shell everyone deserves to reap the benefits of.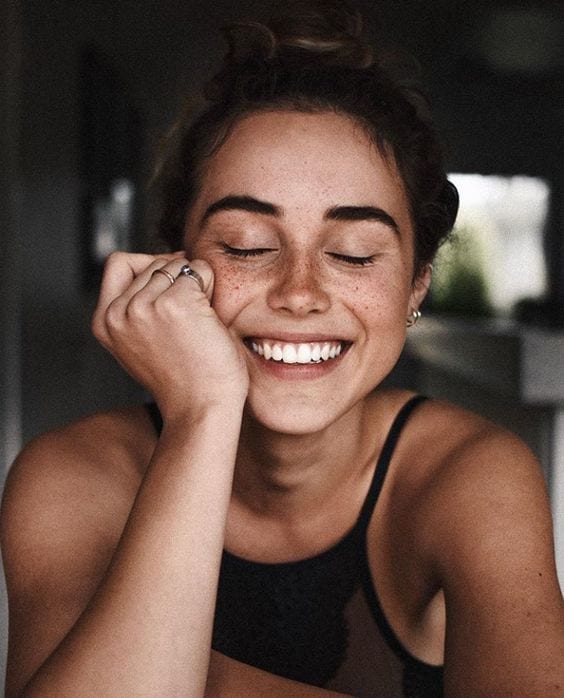 Without further ado, here are the top 6 skin-health benefits of the tropical treasure that is coconut oil:
1.
It moisturizes like no other.
If you have any signs of dry skin, you need not look too far – coconut oil is among the best moisturizing ingredients out there. It's easily absorbed by your skin and seeps right into your pores – deeply and throughly hydrating it.
2.
It's rich in Vitamin E.
Coconut oil helps to keep wrinkles at bay because it contains the antioxidant Vitamin E – known for its skill in protecting skin cells from damage and tear. The Vitamin E in coconut oil also works to soothe irritating skin conditions such as eczema, sunburn and psoriasis.
3.
It has amazing antiviral and anti-fungal benefits.
The antiviral, antibacterial, and anti-fungal properties of coconut oil are directly attributed to the fatty acids in the oil, which include capric acid, caprylic acid, and lauric acid. This helps heal the skin and even treat bug bites.
4.
It cleanses… really deeply.
With all the day-to-day congestion your skin is exposed to, it needs a thorough (yet gentle) form of cleansing that'll get all the grime out without drying it out too much. Enter coconut oil. Coconut oil is a gentle yet deep cleanser. Its light texture allows it to seep deep into pores and dissolve hardened sebum and dirt – bringing it all to surface before you rinse it away.
5.
It's really good at removing your makeup.
Coconut oil is wonderful at cutting through grease and oil. In fact, it's an even more effective grease-cutter than commercial anti-grease products. Pretty mind-blowing, right? Yet, it's completely gentle and safe enough to use on skin as sensitive as a baby's. Win-win.
6.
It packs a lot of protein.
Just like actual coconuts, coconut oil is abundant in a variety of different proteins. These proteins work to keep skin healthy, refreshed and rejuvenated – inside and out. They help repair damaged skin cells and assist in healing scars or red marks on the skin.
Are you a coconut fan? Tell us why you're nuts for coconuts in the comments below!