Raw Sugar Hair Care Breakdown
Available at Sally Beauty! Click the image to shop 👆
Find your clean hair care solution with Raw Sugar's line of products that are made with plant-derived ingredients and cold pressed products.
Healthy self-care includes your hair, but shampoo and conditioner are not one size fits all.  Finding the right hair care for your hair type could make the difference between life with lustrous locks or fighting the frizzies on a daily basis. That's why we tailor our hair care line to specific needs. Check out which collection may be the perfect fit for you!
For overworked, dehydrated hair that needs an extra shot of moisture and nourishment.  
Amazing for hair that's dry and overworked and needs a heavy dose of moisture. The Moisture Smoothie Shampoo + Conditioner is a hair strengthening duo to achieve a tamed mane. This super hydrating formula with Coconut + Agave + Sweet Almond Milk delivers thirst quenching hydration and shine to keep your hair sleek, glossy, and vibrant.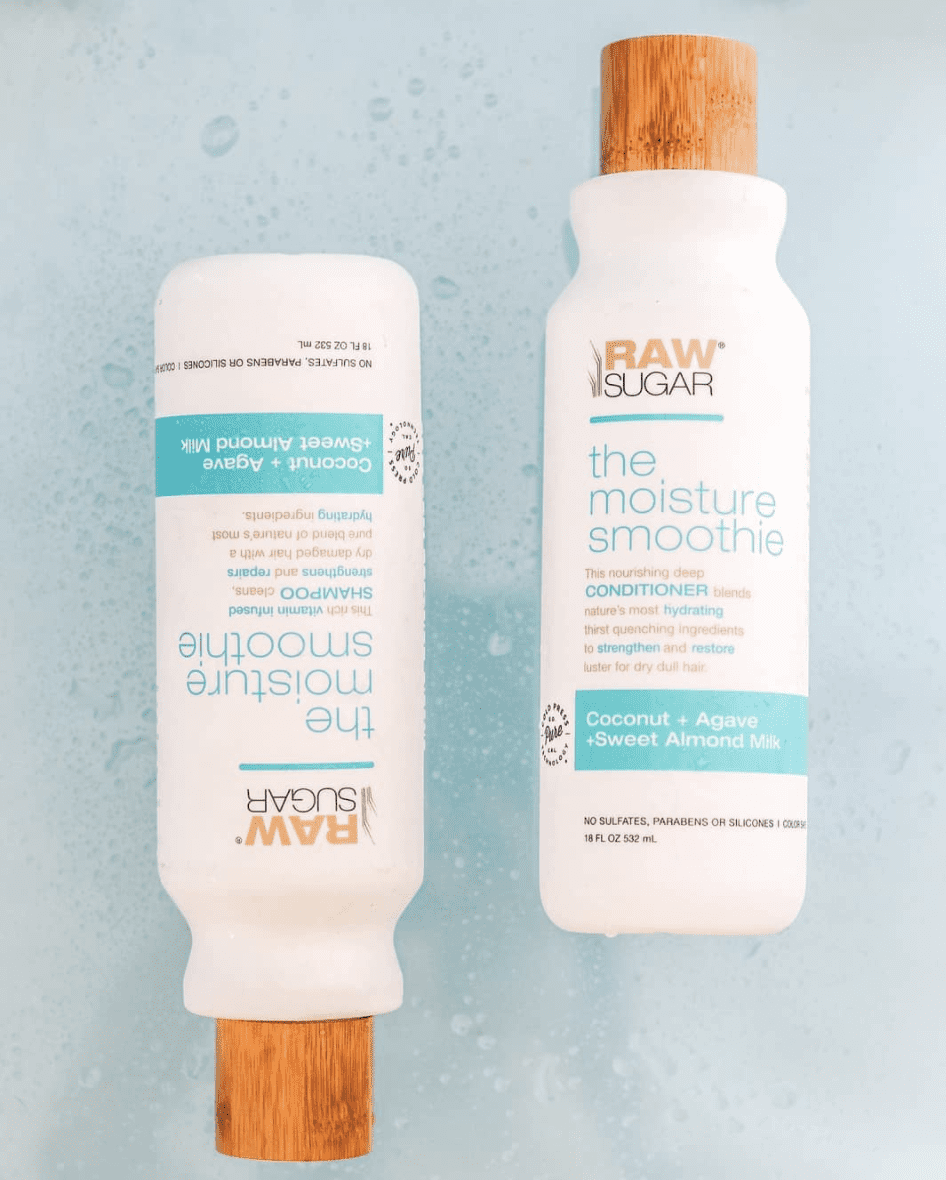 For hair that doesn't want to be weighed down, craves weightless body, and bounce.  
Add more life to your hair with our Bounce Back Shampoo and Conditioner. Infused with shine enhancing carrot oil, mango butter and nourishing agave, it delivers weightless bounce and soft body, with a delicious mango scent.
For hair that is wild and unruly, needs curl-defining nourishment and frizz fighting power.  
Our Truly Unruly puts life back in your curls without weighing them down. The deeply cleansing formula is fortified with rich Avocado, cleansing Apple Cider Vinegar, and healing Rosemary Oil so your curls are under control but wild spirit is still fully intact!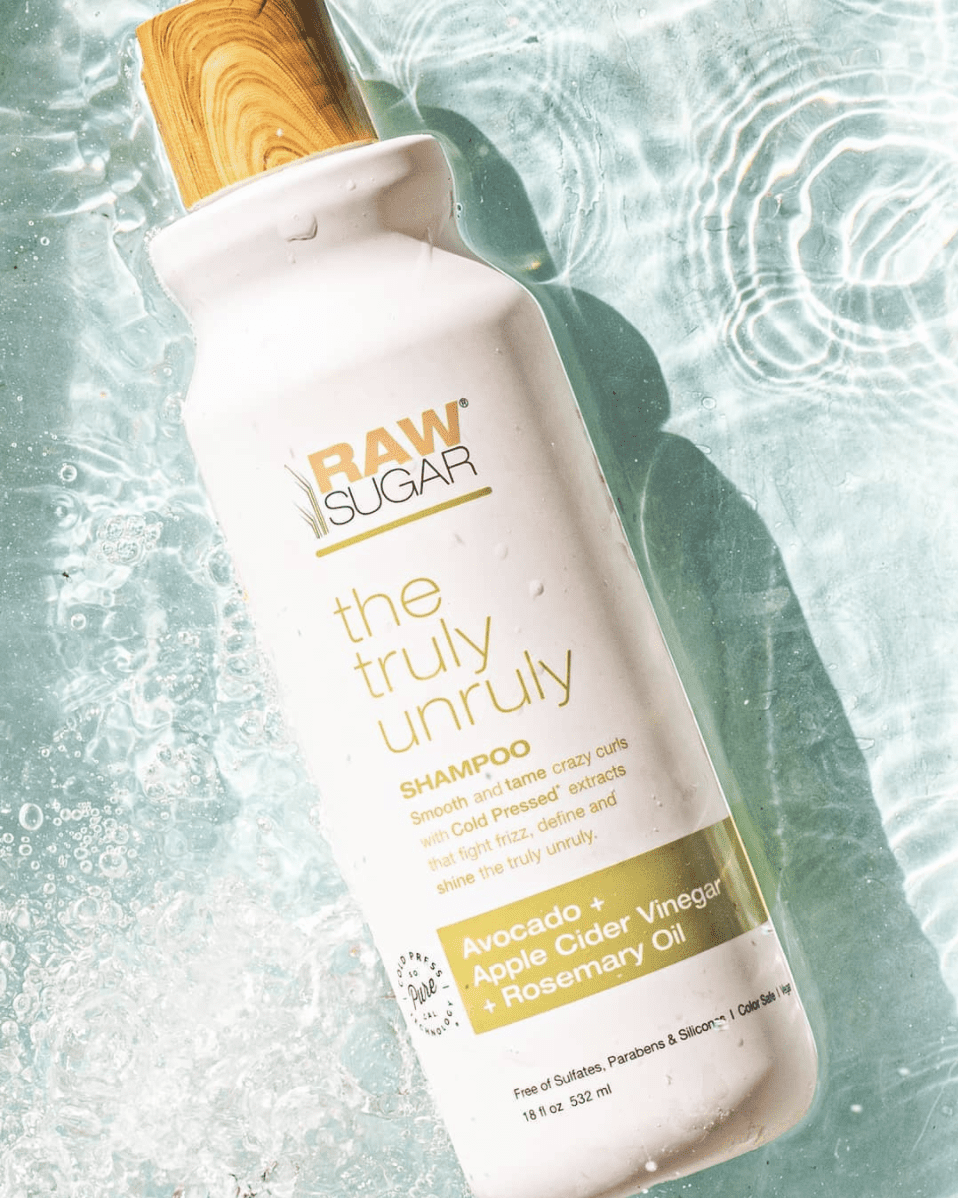 For tired, flat hair that needs a quick pick-me up between washes to revive volume and freshness. 
This lush, gorgeous smelling Dry Shampoo is your go-to for quick volume between washes. The super-fresh formula is crafted with Bamboo Powder and organic Marshmallow Root extract to magically absorb oil and impurities so your hair instantly bounces back to life with added volume, revived vibrancy, and beautifully fresh scent of watermelon and lychee.
For tired, dull hair that needs an instant boost of style between washes to add texture and revive freshness. 
For flat, lifeless hair in need of extra style. This lush, plant-derived formula made with Bamboo Powder and organic Marshmallow Root extract to magically absorb oil and impurities to add instant texture for maximum style between washes. It revives stale hair with a beautifully fresh scent with hints of coconut, maqui berries, rose, and cedarwood.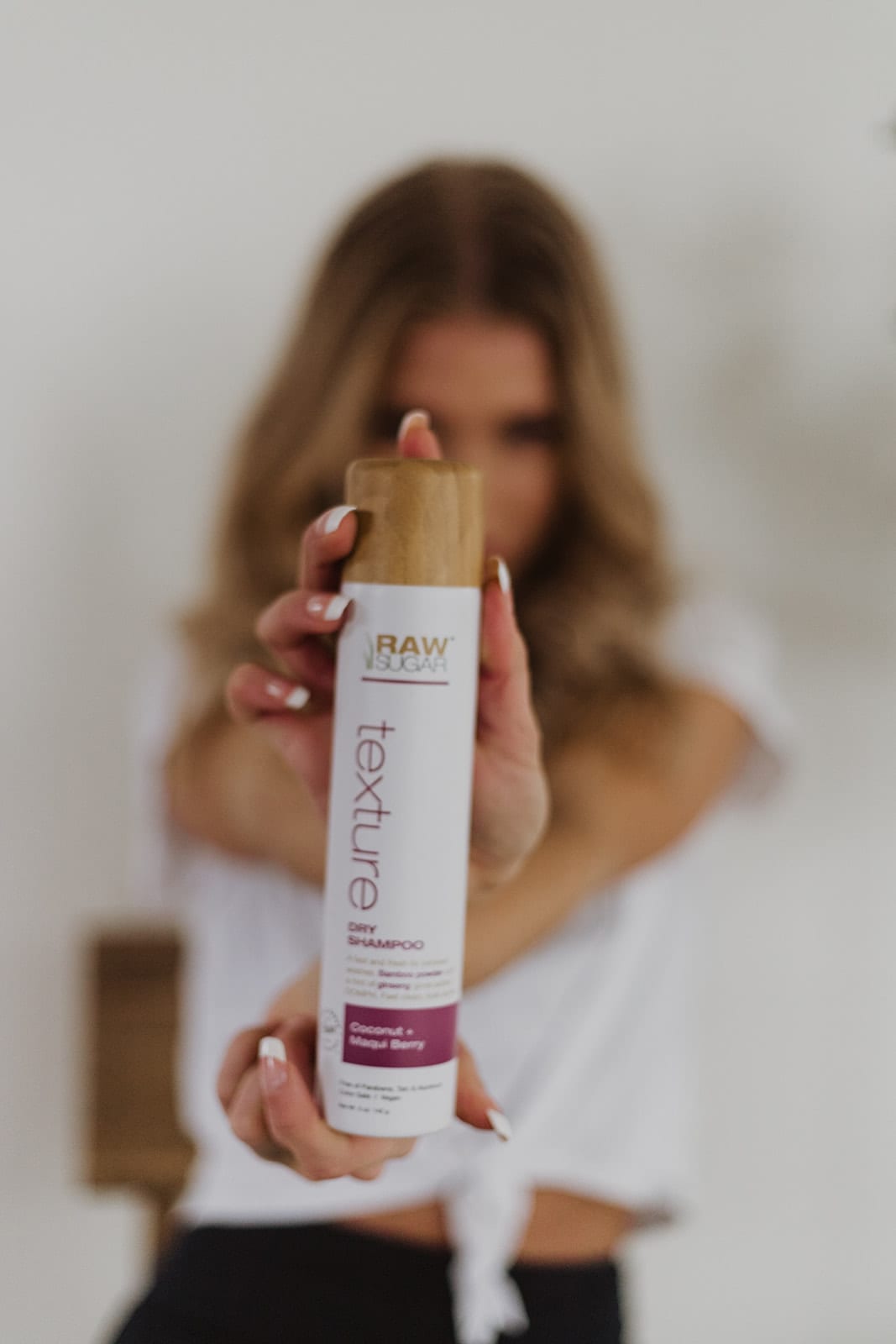 For some extra love and damage-repair done from over-styling, overheating and product build-up.
Immerse your hair in the ultimate Healing Power of Avocado + Banana Oil + Coconut Milk + Agave nutrients: a super dose of nourishment for shinier, stronger, visibly healthier hair. Made with an indulgent blend of nature's highly nourishing plant-derived power ingredients repair over-worked hair that's in need of a little Raw lovin'.
For curly hair that needs frizz tamed, curls defined, and an overall hair revive.
This rich, blossoming tropical scented hair masque will help you tame, soften, define and add shine to curls, kicking frizz to the curb. A powerfully nourishing and regenerative blend of Organic Papaya and Shea Butter extract, Hemp Seed Oil, and Pro-Vitamin B5 ramps up moisture while giving curls weightless, silky volume, vibrancy, and bounce.
For a shot of hydration, restoration, and boost to damaged hair.
We've loaded up this hair booster with Soy Protein for extra shine and Coconut Oil to restore hair breakage! This quick, leave-in treatment was made to give your hair that extra love it needs. This booster protects and reduces any further hair damage, so your future self will be thanking you! Glossy, silky hair will always be in style. Each Raw Boost bottle contains up to 2 uses.