What Do Men Love in The Shower?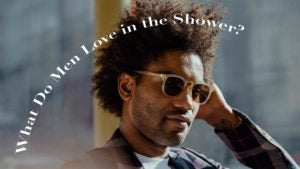 Sure. We could go there, but what we really want to talk about is what products men love to use in the shower.  With the self care wave washing over all genders, men have more choices than ever when it comes to reaching their shower goals.  
So what does a man care about when it comes to coming clean?  Evidently, what a man really wants, is to smell good. 
With the launch of Raw Men by Raw Sugar, men can finally have access to the same thoughtfully crafted formulas full of clean living, plant-based ingredients and Cold Pressed extracts that women have been enjoying for years.  And the smell is amazing.  
The scents evoke the spirit, character life and essence of a man with their four different scents; Eucalyptus + Cedar Leaf, Citrus + Blue Agave, Charcoal + Bamboo and Black Coconut + Sea Salt.  The Body Wash and Bar Soaps have a rich, clean lather that leaves skin hydrated, giving them the freshest feel along with an uplifted spirit from the subtle, empowering scents.    
Men are awakening to the fact that when a product is made this thoughtfully — vegan, gluten-free, cruelty-free with no parabens or sulfates — they can have an impact on the planet and their health by the skincare purchases they make.   
They want to feel and do good as well as smell good.  Products with social giveback programs, like Raw Sugar who donates a bar of soap for every product sold, give men a chance to be a part of the sweeping social good that comes with purchasing power.  
Let's give all the men out there practicing self-betterment some love for caring, for upping their grooming game and for smelling amazing.  You go, man.