Nourish your skin to nurture yourself.
Hey, there, sugar. Did you know that one of the largest detoxification organs on our bodies is actually our skin? That means it's just as important to show the same level of care to the skin on our bodies as we do to the skin on our faces.
Our philosophy has always been that simpler is better. That's why we use pure, natural ingredients, organic extracts, and carefully-crafted products – and, we were even the first in the to introduce ColdPress Technology® into the beauty-sphere. So when it comes to nourishing complexions in a pure yet potent way – we've got you covered, top to toe.
In fact (*EXCITING NEWS ALERT*), we're introducing a new member to the Raw Sugar family; and it's called The Beauty Regimen. The Beauty Regimen is an uplifting, nutrient-rich, detoxifying, purifying and soothing set of skin-worshipping goodies that includes a Sugar Scrub (to brighten and rejuvenate), a Bath Fizzer (to feed, relax and comfort), and a Body Butter (for deep moisturization and hydration).
The Beauty Regimen was formulated by our fussy skincare creators in sunny California to make your everyday body-care routine that much more seamless (and to make you GLOW like the goddess you are!). It's a one-stop-shop of wholesome, vitamin-packed goodness – designed to infuse your skin with everything it needs to be healthy, happy and radiant; naturally.
As well as a Raw Coconut + Mango variety (whose benefits you can read all about here), and a Pineapple + Maqui Berry + Coconut variety – whose wonderful myriad of benefits you can learn all about below.
PINEAPPLE
A natural exfoliator
Pineapples are abundant in AHAs (Alpha Hydroxy Acids) that work to exfoliate and gently remove dead cells. This delicious-smelling tropical fruit helps to renew and refresh the skin – revealing a brighter, clearer, healthier complexion.
It's soothing and calming
There's a key active enzyme in pineapple called bromelain. Bromelain is an effective anti-inflammatory substance that works to soothe and calm the skin.
Vitamin C rich
Pineapples are rich in Vitamin C, which helps in cell and tissue repair and even boosts collagen production. This helps with skin elasticity and firmness. The antioxidants in pineapples work to keep free radicals away from happy, healthy skin cells.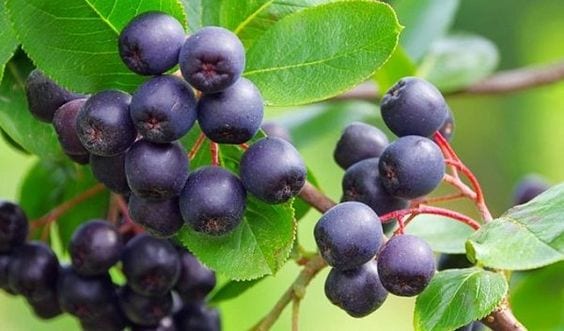 MAQUI BERRY
Superfood for the skin
The Maqui berry (pronounced mah' key) is a true superfood for the skin. Considered to be one of the most antioxidant-rich fruits in the world — Maqui berries have up to 300% more Anthocyanins and nearly 150% more Polyphenols than any other fruit or vegetable. It's these unmatched Anthocyanins and Polyphenols levels that make the Maqui berry powerful in healing and smoothing out the skin.
COCONUT
Pure, natural moisture
Dry skin, be gone – coconut oil is among the best moisturizing ingredients out there. It's easily absorbed by your skin and seeps right into your pores – deeply and throughly hydrating it.
Vitamin E infused
Vitamin E is incredibly powerful at protecting skin cells from damage, and the Vitamin E in coconut oil works to soothe and calm the skin.
It's full of protein, antiviral and anti-fungal benefits
The antiviral, antibacterial, and anti-fungal properties of coconut oil are directly attributed to the fatty acids in the oil, which include capric acid, caprylic acid, and lauric acid. This helps heal the skin and leave it feeling soft and refreshed. Coconut oil is also really abundant in a variety of different proteins. These proteins work to keep skin healthy and rejuvenated – inside and out.